Announcing the launch of CDMO, Acanthus Pharma Services Inc.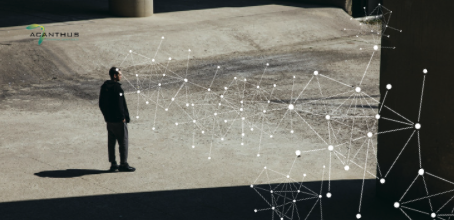 MISSISSAUGA, ON – Acanthus Research Inc. is proud to announce the launch of the company Acanthus Pharma Services Inc. a rapidly expanding CDMO organization focusing on providing services to the Pharmaceutical and Biotech industry.
Acanthus Research Inc. (ARI) was formed in 2008 to facilitate pharmaceutical research by providing high-quality reference standards and organic synthesis services. Over the years, ARI continuously expanded the catalogue of reference standards and portfolio of services, fueling consistent growth and achieving great success for stakeholders, partners and customers. Propelled by past achievements and development, and with a desire to focus on custom synthesis requests and GMP manufacturing, company founders expanded service offerings with the decision, in 2021, to form a new company, Acanthus Pharma Services Inc.,(APSI).
APSI will provide clients with nimble and flexible support as a light-framework organization and ensure clients receive what they need to advance their program to the next milestone without compromising our quality standards. APSI services help clients navigate their entrance into the clinical environment and then accelerate their journey through the initial clinical milestones, either GLP or GMP.
APSI will operate out of ARI offices at 2395 Speakman Dr, Mississauga, ON, until late Fall 2022 when the facility renovations and construction at 755 Queensway East are complete.
About Acanthus Research Inc
Founded in 2008, Acanthus Research Inc is the birthplace of Quality Stable Isotope Labelled Chemicals in Canada and a source of expert Reference Standards, Specialty Chemicals and Organic Chemistry services for pharmaceutical, biotechnology and related industries.
For more information on APSI, contact: inquiries@acanthuspharma.com | acanthuspharmaservices.com
For more information on ARI, contact: inquiries@acanthusresearch.com | acanthusresearch.com